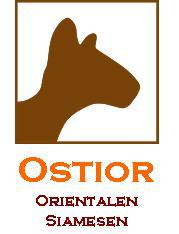 ... bei der Cattery Ostior für Orientalen und Siamesen in Ganderkesee, Niedersachsen (zwischen Bremen und Oldenburg).
Mein Name ist Simon Franzke und ich züchte in kleinem Rahmen Orientalisch Kurzhaar und Siamesen.
Meine Katzen sind in erster Linie Familienmitglieder, dann erst steht die Zucht.
Ich bevorzuge den modernen Typ, nicht zu extrem und nicht zu moderat. An erster Stelle steht jedoch der wundervolle Charakter dieser Rasse: anhänglich, sozial mit Mensch und Tier und wesensstark.
Farblich liegt mein Zuchtziel schwerpunktmäßig bei chocolate, cinnamon und deren verdünnte Varianten lilac und fawn, sowie bicolour (mit weiß) und tortie (mit rot).
Meine Cattery besteht seit 2008 und ist im niederländischen FIFé-Verein Mundikat registriert.
Viel Spaß auf meiner Seite.
Simon Franzke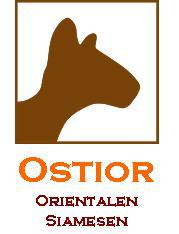 ... at Cattery Ostior for Oriental Shorthairs and Siamese in Ganderkesee (between Bremen and Oldenburg), Lower Saxony, Germany.
My name is Simon Franzke and I breed Orientals and Siamese on a small base.
My cats are foremost family members, breeding is secondary.
I prefer the mordern type, not too extreme and not moderat. Most important is the wonderful character of this breed: affectionate, social with man and animal and strong .
The main colour aim of my breeding is chocolate, cinnamon and their diluted variations lilac and fawn, as well as bicolour (with white) and tortie (with red).
My cattery was found in 2008 and is registered in the dutch FIFé-club Mundikat.
Lots of fun on my site.
Simon Franzke